Song Circle will be on the 3rd SUNDAY this month! Come join us Sunday, October 15th, and bring some food for yourself or to share!
Tunes: 4:30–6 pm
Potluck: 6pm
Songs: 6:30–8:30 pm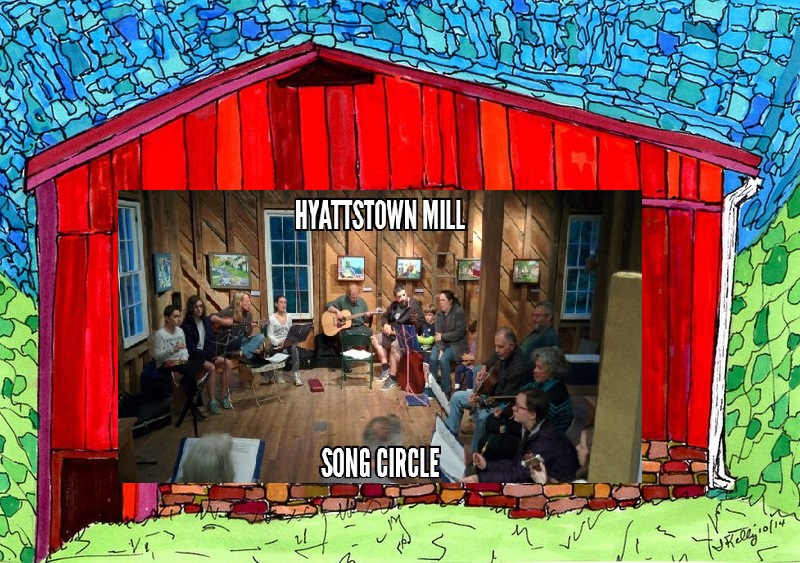 Check out the video Heritage Montgomery made about the Hyattstown Mill Arts Project!
Hyattstown Mill
14920 Hyattstown Mill Road
Hyattstown, MD 20871
Map and Directions
What Songs Do You Sing at the Song Circle?
At the Song Circle, we usually go around the circle and each person picks the next song. It doesn't absolutely have to be from the book, but it makes it a lot easier for everyone to join in (which is what we're all about!). Take a look at the Song Circle Table of Contents.
What Tunes Do you Play at the Tune Circle?
Learn more at the Tune Circle Page.